Unleash the real power of Segmentation
With Interaction Studio you will be able to perform segmentations segmentations by combining data from all your platforms with just a few clicks, without without needing any coding knowledge. Are you ready to unleash the real power of segmentation and targeting?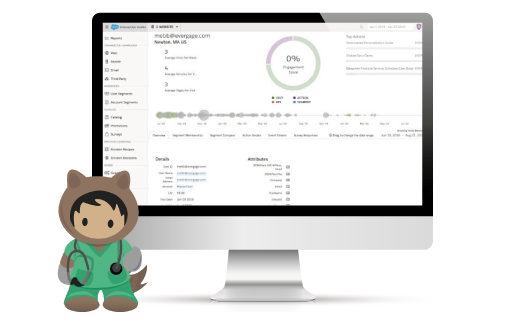 Take your marketing profiles to the next level. ShowerThinking will help you to connect all your data, and with Interaction Studio you can generate amazing customer profiles. Interaction Studio allows you to generate scoring models, affinity categorization, activity tracking, … and for both B2B and B2C markets.
Democratizing machine learning algorithms
At ShowerThinking we help you get the most out of Artificial Intelligence. Our experience creating Interaction Studio recipes will allow you to create experiences about your customers like never before.