Looking to create a true multichannel experience for your customers? Then you can't miss the implementation of Marketing Cloud's Mobile Studio in your campaigns, the tool that establishes a direct, personal and customizable communication with your customers through their mobile devices.
What device is the most used by people in their daily lives so far this century? Indeed, smartphones, and it's the best way to reach your customers!

Mobile Studio is a basic tool for any omnichannel campaign and consists of three modules: MobilePush, GroupConnect and MobileConnect, which will allow us to reach our customers via SMS, push notifications and instant messaging.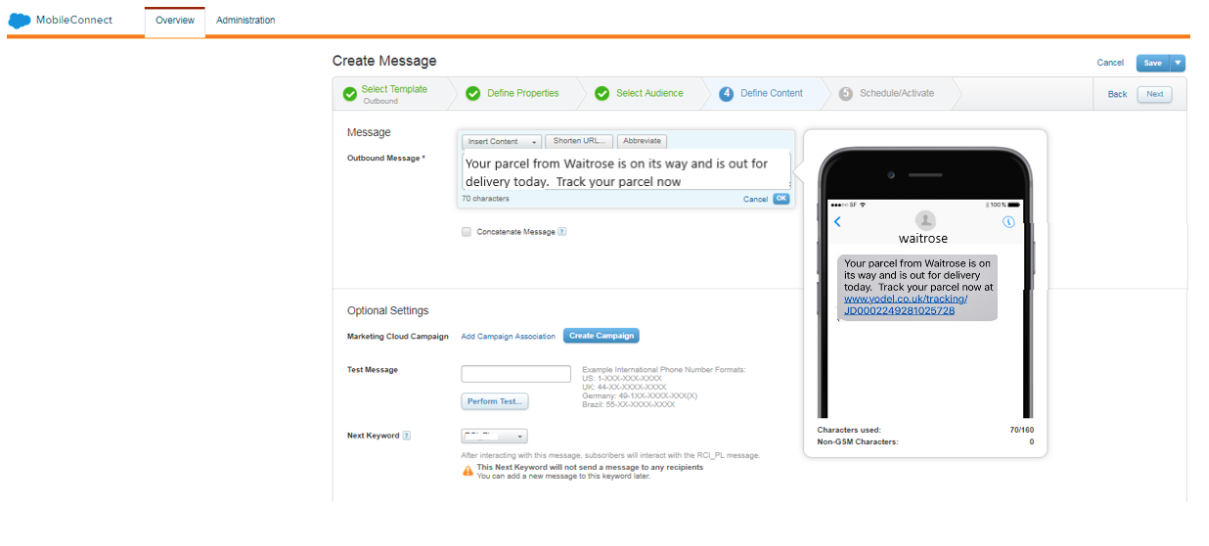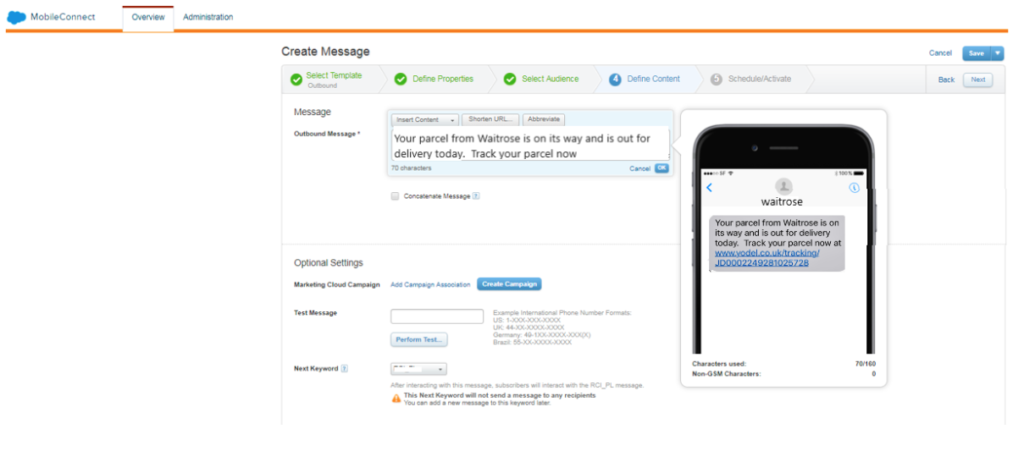 Allows you to create and send dynamic SMS in real time from Marketing Cloud. We can send different types of messages:
Outbound: promotional campaigns targeted to a predefined audience. These messages can be part of a campaign created in Journey Builder, as well as being integrated in a real-time automation in Automation Studio or configured as automatic sendings.
Text response: allow the user to respond with predefined keywords. This opens a feedback channel with our customers.
Surveys: give us the possibility to receive the opinion of our customers regarding their preferences.
Mobile Opt-in: you can invite your customers to be part of a campaign.
Info capture: through these messages we can ask for specific answers to our customers through text messages such as a membership number or a coupon code.
Email Opt-in: similar to Mobile Opt-in but, in this case, we can send an automatic email to the people invited.
MobileConnect & Journey Builder
The integration of MobileConnect into Journey Builder is one of its strengths and offers many possibilities: more complex journeys that combine emailing with SMS.

This gives SMS many of the typical email functionalities, such as personalization through input attributes or click tracking. This means that we can include SMS in our journeys and implement interesting strategies such as SMS reengagement in case our potential customers do not open our email.


MobilePush: Push notifications
This module offers the possibility of generating Push Notifications from applications developed in Android or iOS. We will be able to customize the notifications and segment the target audience. Just like MobileConnect, these messages can be integrated into campaigns launched with Journey Builder and Automation Studio.

Specifically, Mobile Push includes the possibility of using location as a trigger to launch automated messages through Geo-fence.
GroupConnect is used to send messages through messaging applications. At the moment, it is possible to do so via LINE and Facebook Messenger. It also allows you to manage contact subscriptions and review messaging activities.
In summary, the automation and customization possibilities of this tool, together with its compatibility with other SFMC applications such as Journey builder and Automation Studio, make Mobile Studio a clear reference in its field.