Salesforce has an annual cycle of three releases (Winter, Spring and Summer). In turn, this year's Marketing Cloud will have 5 launches spread over January and October, which will bring many new features such as those we will see below.
If you already work with Marketing Cloud you will be interested in knowing all the changes that will be effective from February in the application, so pay attention to be up to date and get the most out of the new features and functionalities that Salesforce will introduce.
However, if you're not yet familiar with the Salesforce Marketing Cloud, we recommend you read the following article first to find out What is the Marketing Cloud? The Salesforce Digital Marketing Hub.
How many new features will there be in the Marketing Cloud?
Advertising Studio
Several modifications have been made within the Dashboard of Advertising Studio's Lead Capture app. Users can now sort, search, filter, receive notifications, and more directly from the Lead Capture Dashboard (available on the AppExchange).
Contact Builder
Contact Builder has undergone two small modifications that will be of great help to the users of the Marketing Cloud. On the one hand, within the "Data Extensions" tab, a column called "Record Count" will be included in which the number of records per Data Extension can be seen. On the other hand, within the "All Contacts" tab, there have been 3 changes in the name labeling, thus changing its name:
SMS will

be Mobile Connect

Push will

be MobilePush

OTT will be

GroupConnect
Content Builder
From this release, images hosted on Sitecore Content Hub can be added to emails and content blocks. In addition, it will be possible to add tags from the library to each file and a backspace icon will be included in each file type.
Journey Builder
Starting with this first release in 2020, simple submissions can be created, sent and monitored from Journey Builder with a single click, distinguishing between a multi-step journey and a single entry, single submission journey. Also, user permissions will begin to affect the creation of journeys in Journey Builder, meaning that if a user does not have sufficient permissions to create emails or view Data Extensions for example, they will not be able to access this functionality in Journey Builder (to correct this type of error the ideal is to give the user the role of Cloud Marketing Manager).
Social estudio
Social Studio is taking a big step this 2020 with a great series of new features. First, you can create Instagram stories from Social Studio and assign them to a mobile user for later publication (all through notifications). Secondly, through Command Center Instagram hashtags can be used as a data source. Finally, accounts associated with Facebook, Instagram or Google My Business can be removed from Social Studio, which is quite useful considering that previously only some of the pages could be transferred to a new user (this functionality is ideal in case the person in charge changes jobs or leaves the company for example).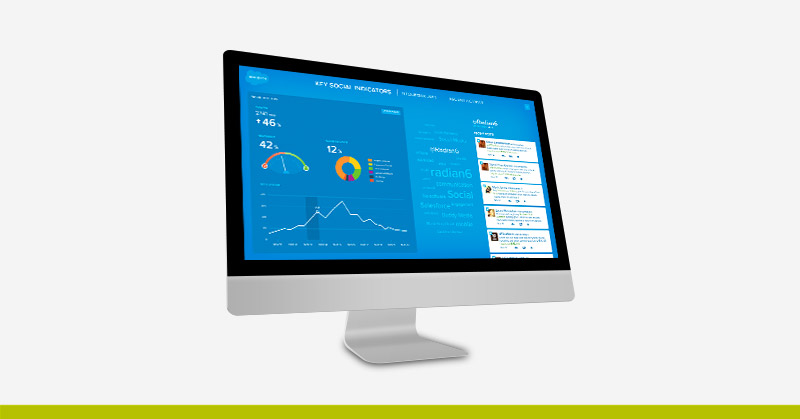 Email estudio
As we will see in the next section, in Email Studio there have been a few changes that will remove previous features.
Einstein Marketing Insights
This app within the Marketing Cloud allows you to further analyze the performance of mailings made in Email Studio or Journey Builder by discovering factors that affect the behavior of subscribers. In this way, Einstein Marketing Insights will allow from the new launch:
To measure the impact of the subject lines in emails, allowing to know the most used subjects, the ones with the best performance, the most used lines and phrases and the hypothetical impact regarding the open rate.

Discover anomalies with respect to the performance of emails sent during the last 90 days, and warn of any anomalies through notifications.

Possibility to choose the appropriate period of time to send an email through Einstein Send Time Optimization (STO).
Mobile Studio
Like Social Studio, Mobile Studio grows exponentially and incorporates new and interesting features such as:
Import contacts within GroupConnect through the Import Wizard or via API and delete unwanted LINE messages in the main menu.

Access the Mobile Connect Administrator pages from Setup and associate campaigns with SMS activities in Journey Builder.

Activate rich media notifications in MobilePush Administration.

Updated version of MobilePush SDK with advances for iOS 13, geolocation messaging and more.
Web Studio
The only new feature of Web Studio is the inclusion of permissions for CloudPages, so you can manage access to CloudPages, both the permission to view, edit, publish, etc.
In addition to all the above developments, there will be new features to improve the user experience of both the content creator and the Cloud Marketing Manager.
Functionalities that will pass to a better life
It's not all news in this early-year release, as Salesforce has decided to remove a number of cloud marketing features. The features that will come to life are as follows:
Cloud Marketing Campaign Approvals

. This functionality will disappear from the Marketing Cloud and therefore Content Builder Approvals will have to be used to approve emails.

Classic Approvals.

Like the previous one, this form of approval will be removed from the Marketing Cloud.

Creation of

Classic Live Content.

To replace this functionality we can use the live content of Content Builder Block SDK.

Creation of

Classic Emails.

This functionality will be removed from June 2020.

Salesforce Marketing Cloud Connector for Microsoft Dynamics 2011.

This connector will support integration with versions of Microsoft Dynamics 2013 or higher.

Elimination of

Select All Checkbox

within

Synchronized Data Extensions.
Conclusions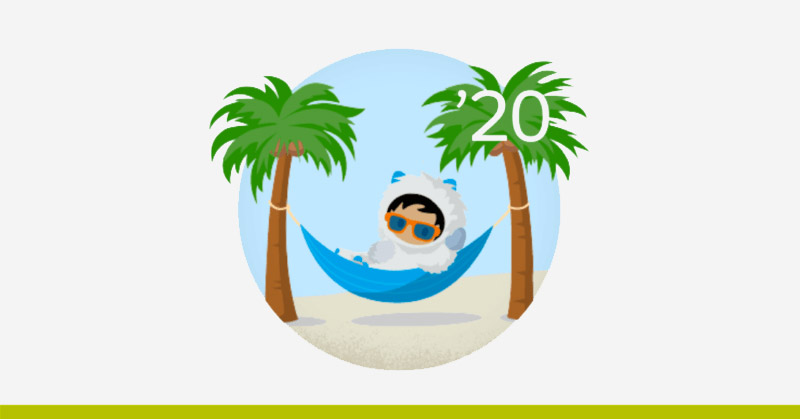 With its cyclical system of annual releases, Salesforce enables a major improvement within the Marketing Cloud that this year will be reflected above all in providing a better user experience. Thus, we have seen that functionality related to "Classic Content" will gradually disappear from the platform to give more weight to apps within the Marketing Cloud as Social Studio, Mobile Studio or Journey Builder, which are in the process of growth and adaptation within the platform.
In addition, life will be made easier for the Cloud Marketing Manager, allowing him to assign a wide variety of roles to different users (allowing him to better segment the work team) and providing him with new tools available to everyone from the main Administration menu.
Carrying out a correct use within the Marketing Cloud is a task that requires care and experience, but from ShowerThinking we are specialists in developing together with your company programs of automation and management of Marketing through platforms like Marketing Cloud. Therefore, if you need help or training in Cloud Marketing we have the right team that can help you, so do not hesitate to contact us!