Until recently, Salesforce had not invested in having a fundamental piece of marketing strategy, its own CMS. But that has changed with the recent launch of the Salesforce Content Management System (Salesforce CMS) – a hybrid CMS system designed to help Salesforce users create and deliver content on any channel or device.
As a result, customers with Salesforce can develop their own websites within the platform without the need for technical knowledge and with functionality similar to WordPress or Sitecore.
Salesforce CMS: simplicity above all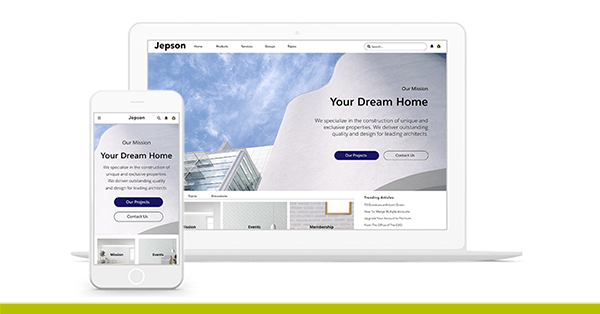 Salesforce CMS offers fascinating simplicity of use, so any user can create, manage, and deliver relevant content to their customers. This is done through the choice of content by category or by creating custom content, simply by creating the content in the application without the need for technical knowledge.
Salesforce CMS provides multilingual and translation support for companies that have pre-set branding standards and need to create content in multiple languages. It also has the functionality to develop "content collections" that can be added to different experiences without the need to create new content.
Fast and flexible
Salesforce CMS is a hybrid CMS, which means that anyone working with Salesforce can create content in a central location and then deliver it through different digital touchpoints, whether it's a Salesforce-driven experience or another system.
If the content is to be added to an experience previously built with Salesforce, users can choose between two of Salesforce's WYSIWYG ("what-you-see-is-what-you-get") tools: Experience Builder and Commerce Page Designer. This way, content can be added to different channels built with Salesforce through a Drag & Drop system. In addition, both tools mentioned above are compatible with developers, so new components can also be designed through code.
Finally, through a system of "headless APIs" you can easily offer content on third-party websites, which is very useful if you do not have a website built.
Connected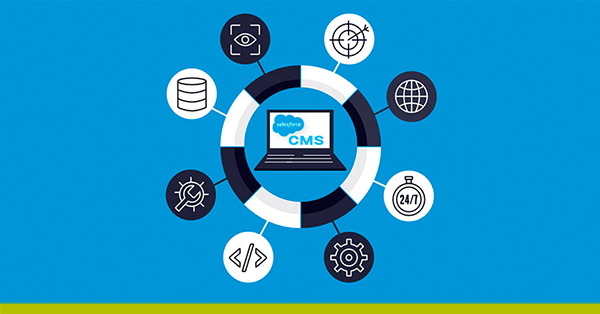 One of Salesforce CMS's greatest features is the ability to use data stored in Salesforce CRM or other Salesforce platforms to deliver relevant content to your customers. This makes it a very useful tool for getting to know your customers and providing them with the content they really need.
By putting the customer first, Salesforce CMS is a very good alternative for developing marketing strategies and we consider it to be the essential platform that was missing from the Marketing Cloud suite for effectively developing marketing campaigns in all areas.
At ShowerThinking we specialize in developing automation and marketing management programs with your company through Salesforce. So if you need help or training in Salesforce we have the right team that can help you, so don't hesitate to contact us!